What is the UPL?
"The Ultimate Panfish League provides something for both the competitive angler and recreational angler."
-- Matt Johnson, Owner and Founder of the UPL
The Ultimate Panfish League started in 2002 and began as a year-round panfish league, consisting of both open water and ice fishing events, but now it only runs throughout the winter. They are team events, where each team consists of 2 anglers. Payouts at each individual event. Overall standings are kept and the winning team gets the coveted UPL Champ plagues!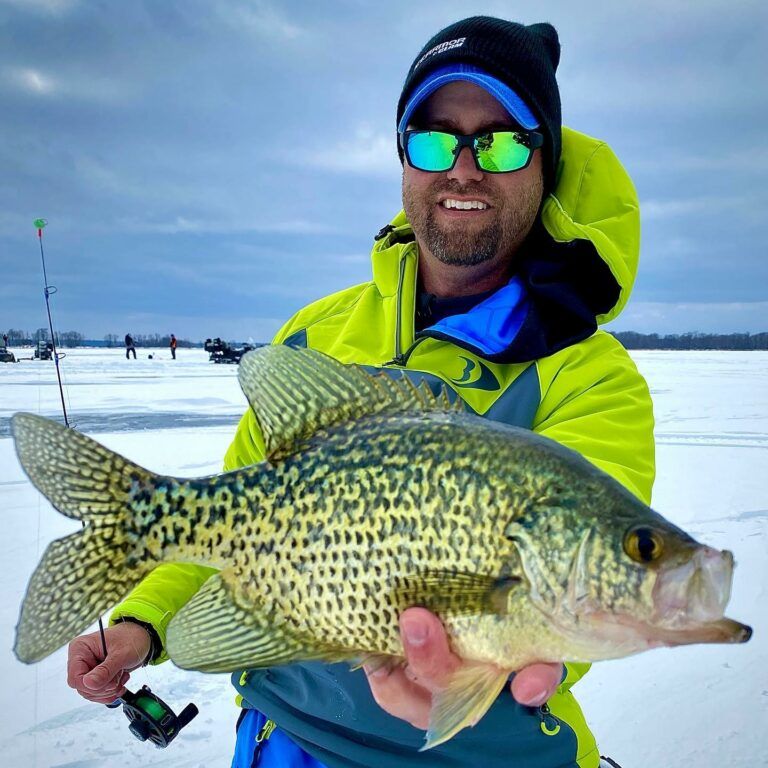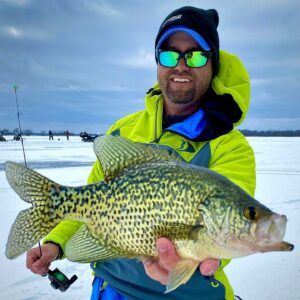 "…A league that consists of Crappies and Sunfish… The Ultimate Panfish League!!!"
UPL Records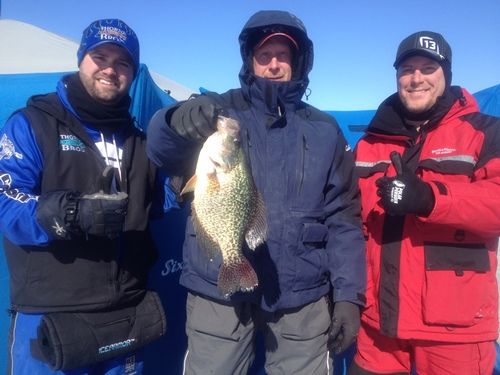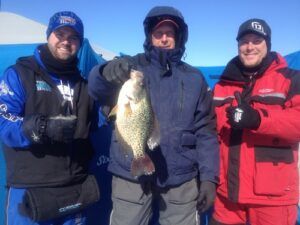 Matt Weber and his 2.075 pound UPL record crappie.
Caught on 3/2/14 on Clearwater Lake.
Rules
****ALL RULES AND REGULATIONS OF THE STATE OF MINNESOTA MUST BE OBSERVED AT ALL TIMES
***ALL RULES are subject to Tournament Director final say